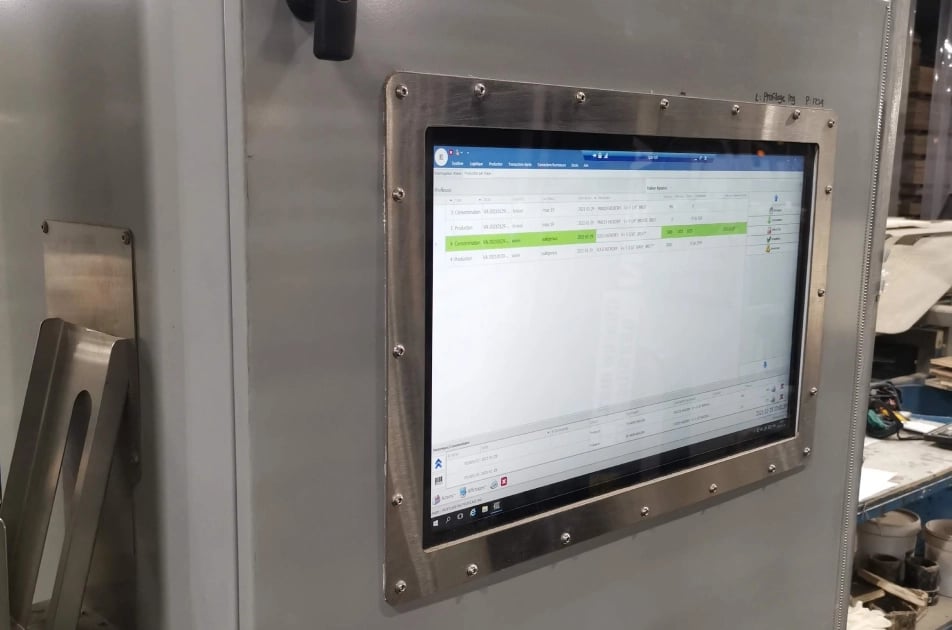 How to integrate digital technology solutions without throwing a monkey wrench into your machinery?
Software that knows how to handle your hardware
All wood-processing operations have one thing in common. Their robust machinery is here to stay. Unfortunately, when you want to collect and process the data inside those machines, you first have to overcome three major problems:
Even if the machinery is old, it represents a significant investment, and there's no way it's going to be changed just to put new technology in.
Because there are different brands of machinery using different technologies, the data that can be collected is not in a standard format for easy cross-referencing.
The machines are not actually connected to each other so they don't talk to each other.
To make matters even worse, the machines are completely detached from your inventory. The upshot of all this is that it's virtually impossible to get an overall snapshot of the situation in the plant because any attempt at data collection is 100% manual, massively time and energy consuming, and highly unreliable.
Fortunately, the EFFECTO Suite of products is designed to seamlessly link all the disparate elements together so that they can communicate with each other in the same language and on the same platform.
Creating a link between machines
EFFECTO connects to each machine individually, then generates a common database to collect the right information, cross-reference it, and add value.
We simply call up the information and display it to operators on a control screen so that they can monitor their current production and performance. At a higher level, we correlate a number of production steps so supervisors can get information on their entire department.
We can also make sure that the operator doesn't have to do anything at all. As an example, we can install a smart trash bin on the user's premises where each batch is fitted with an RFID identification tag (optional) so it can be traced through all stages of processing. At the machine's intake point, the operator puts the tag in the smart trash bin equipped with an RFID reader. This will automatically remove the batch's raw material from inventory and associate it with the production, for an accurate, real-time yield report. The operator will get an alert in case of any error or discrepancy.