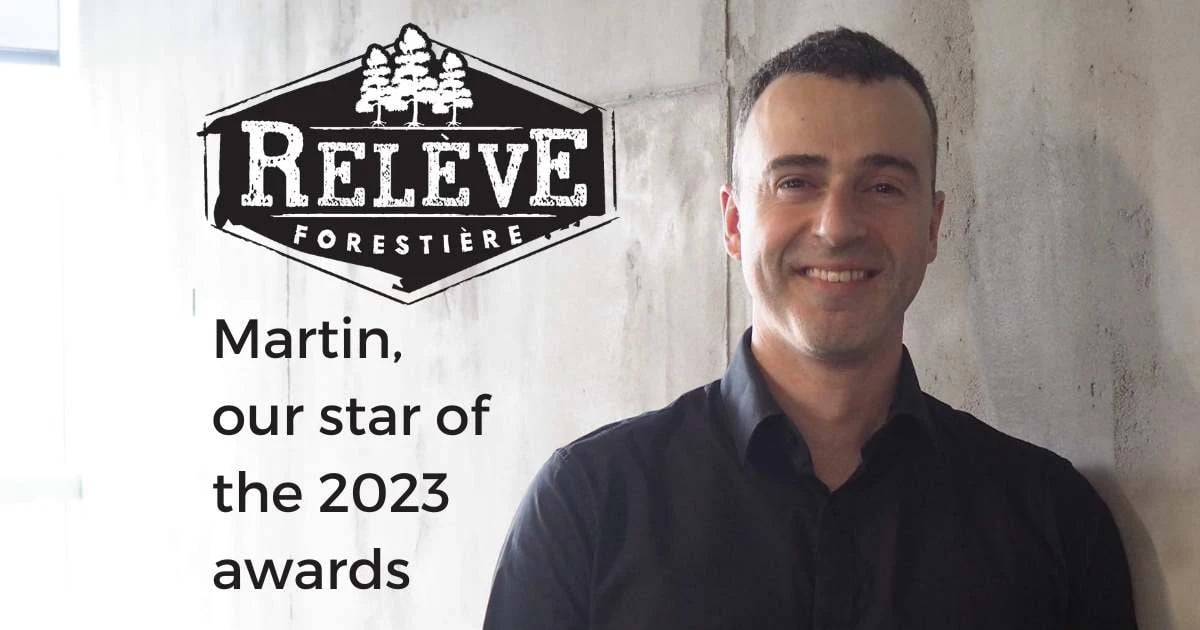 The EFFECTO team is extremely proud to announce that Martin Poirier, Process Project Manager, has been named "étoile de la relève forestière 2023" by the Quebecois magazine "Opérations forestières".

This annual award showcases 10 talented individuals, aged 40 and under, who represent the future of Quebec's forest industry. Candidates must demonstrate leadership, professional ethics and contributions to the betterment of their company and/or the sector.
At EFFECTO, we all recognize Martin's contagious energy and knowledge of everything to do with wood transformation processes and their optimization.

He joined EFFECTO in April 2023 to help plants achieve even greater performance. As Process Project Manager, he is responsible, among other things, for supporting sawmills in the diagnostic and integration stages of our production control products. Having spent a great deal of time in the field in all sectors of primary processing, he is familiar with all processes, the diversity of sawing equipment, and the language and day-to-day realities of sawmills. He also has the know-how to help them configure their equipment to optimize their overall operations.